Monthly Funding Highlights
Monthly Funding Highlights 
Want to keep up to date with opportunities for funding? Follow us on Twitter and /or Facebook where we regularly advertise new opportunities and remind you of upcoming closing dates for trusts and grants.
Have you signed up for BBW CVS membership as well? Each month you will receive our ebulletin full of new opportunities straight to your inbox and best of all its free to every organisation working in the borough PLUS regular short emails with hot off the press details of funding and other important information.
---
****Upcoming Deadlines ****
The Shoosmiths Foundation Grants
Deadline 5pm Friday 24 June 2022
The Stop Loan Sharks Community Fund
Deadline: midnight on the 30th June 2022
National Allotment Gardens Trust
Applications are assessed by the Board of Trustees on a quarterly basis.
Next Deadline 1st July 2022.
Closing Date: 3rd July 2022.
Closing date: 12th July 2022
Next deadline is 20th  July 2022
Closing date: 22nd July 2022 or earlier if the charity has accepted 40 applications
The Open University Scholarship Grants for Displaced People (UK)
Closing date: midnight 22nd July 2022.
Volant Charitable Trust
Discretionary amount available
Application deadline: 31/07/2022
Applications are reviewed on a quarterly basis.
Closing dates this quarter: 10th August 2022.
Community Ownership Fund Round 3 to Open to Applications (UK)
Successful organisations will be invited to submit a full application by 12pm on the 19th August 2022.
Jean Sainsbury Animal Welfare Trust
 Deadline: 1st September 2022
Stage 1 application deadline 19th September 2022
---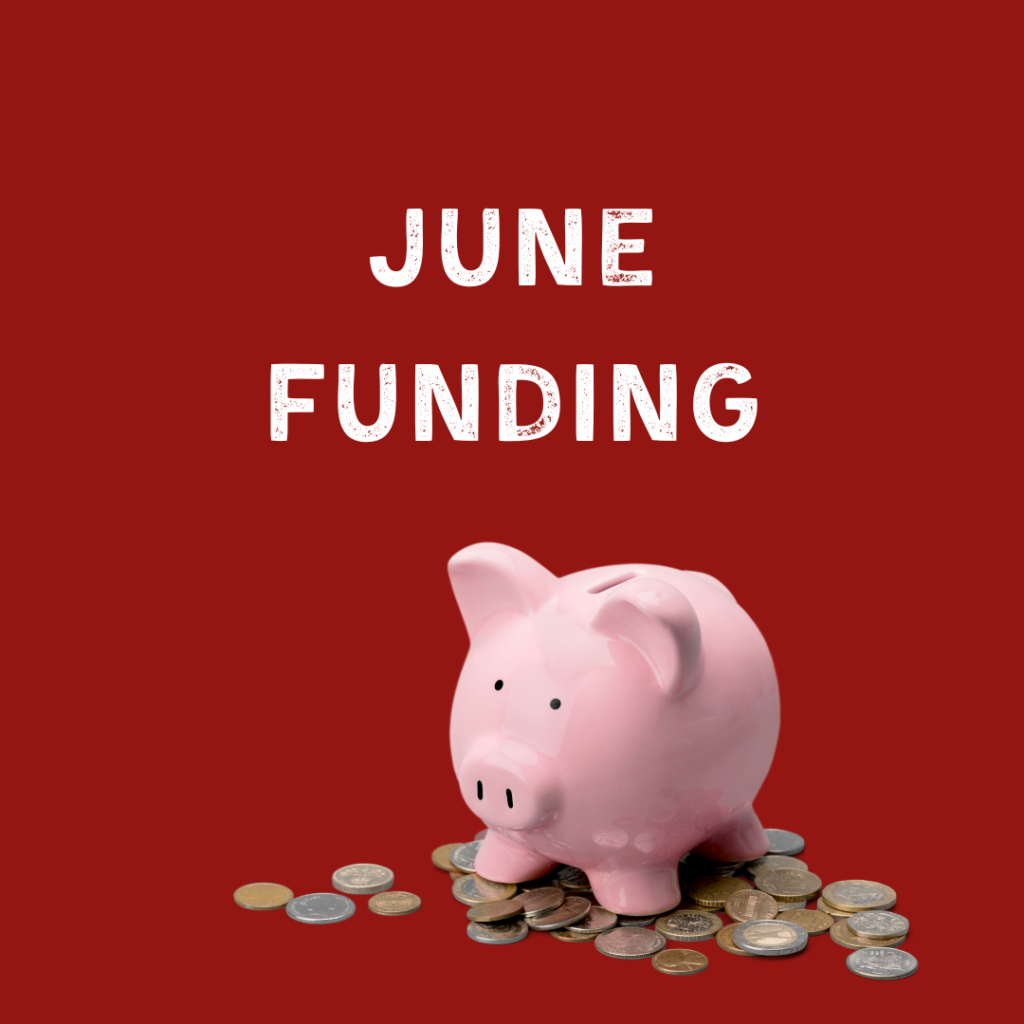 The National Emergencies Trust in partnership with Crowdfunder UK
Funding must be spent in full by the 31st December 2022.
Match funding available to help voluntary and community organisations overcome the effects of the Covid-19 pandemic. The funding aims to support organisations including UK charities, CIC's, churches and other religious organisations by helping them to counter financial challenges created by the pandemic, including the inability to fundraise in the usual ways, reductions in staff and volunteers, and increased demand on their services.
Up to £20,000 in match-funding is available to either launch new local initiatives or to enable them to continue existing services, including health and wellbeing services; services addressing food poverty; and community response coordination. The funding, which is being made available through the Local Action Fund, must be spent in full by the 31st December 2022.
---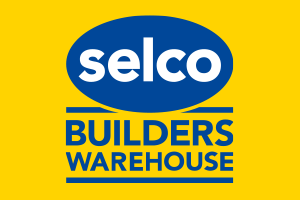 Are you a member of a group, charity or organisation which is at the heart of your local community? If so, here's your chance to make a real difference through Selco Community Heroes.
Selco's big community giveaway is back for another year and, with the cost of living crisis hitting the economy, they want to play our part in helping community groups and charities keep up their outstanding work.
From June to November, they are offering any organisation which benefits the community the chance to win £500 of building materials to use on a project or on a building – and potentially £5,000 cash on top.
Each month for six months, two good causes will be selected by the judges to receive £500 worth of building materials to improve their facility or assist with a project. The 12 finalists then go before a public vote for the chance to win £5,000 cash in early 2023 – what a way to start the new year for our overall Selco Community Heroes winner.
The group which finishes in second spot in the public vote will win £1,000.
Entry is simple – just fill in the form above to be in contention for the monthly prizes and the judges will review all the entries before deciding on the winners.
---
Places and Spaces
£7m Commonwealth Games legacy fund
This fund is a Commonwealth Games legacy fund to help community sport and physical activity groups improve their place or space and to unite their communities and provide a lasting legacy as part of the Birmingham 2022 Commonwealth Games.
This is a capital fund, available to all not for profit community organisations delivering sport and physical activity, to help them improve their place or space in 2022 and helping to keep their community active.  It is a fund about inspiring participation, diversifying audiences and bringing people together, which we know places and spaces form a big part of.  Your project for example could be for:
Creating a welcoming and accessible space or place
Improving a place or space to encourage new people
Changing a place or space to provide opportunities for more people to be more active, locally
---
Active Together
£7.5m Covid-19 recovery fund
This is a Covid-19 pandemic recovery fund, helping clubs and voluntary organisations to move forward with priority projects and running costs that they might still be struggling with.
As a Covid-19 recovery fund, it can help with projects that cannot be afforded right now due to the impact that Covid-19 continues to have on an organisation's normal income streams.  It is a fund about recovery, reinvention and building resilience, so your project for example could be for:
Facility refurbishments, maintenance or improvements
Adapting your facility to ensure a safe return to play
Running new activity to meet demand, post-pandemic, helping your community to recover
Unforeseen events continuing to impact on your finances – fire, theft, vandalism or adverse weather, the emerging energy crisis – changing your facility to lower your energy consumption
---
Individuals and small community groups from target areas of Essex to bid for money from the  new Community Challenge Fund.
The £500,000 fund to help people improve their local area. Residents know their communities best and have great ideas for what they need. We want to help them bring those ideas to life and make the most of what their area has to offer.
Bids to the fund can be made now with grants of between £300 and £2,000 will be available. It covers Tendring, Basildon, Colchester, Canvey Island, Harlow and rural Braintree. These are the six areas of priority identified in the Levelling Up strategy.
Perhaps you have been sitting on an idea for a while of how you can enhance your community and it has just lacked the necessary funding to get it started. If so, then this fund is for you.
Examples of how the fund could be used are:
training and equipment to share skills and create training opportunities,
printing for a local event or newsletter,
hosting and promoting an online magazine for young people,
setting up a local community seed exchange,
providing taxi or licensed hire vehicles to bring isolated residents together,
setting up a clothes swap in a community hall.
The fund is simple to apply for, so don't worry if you have never applied for funding from a Council before.
---
Grants programme will re-open on the 20th June 2022.
The closing date for applications will be the 22nd July 2022 or earlier if the charity has accepted 40 applications.
Originally, the programme was due to re-open in September but the opening date has been brought forward due to the cost-of-living crisis. The MSE Charity gives grants to not for profit organisations that deliver activities that make a lasting impact on how people think, behave and manage their money. In this funding round, grants of up to £7,500 will be available for projects focused on building financial capability skills and assisting groups who support mental health; well-being; cook for less; training other; independent living skills; and peer mentoring. It is advised to apply early to ensure that application is considered.
---
Merchants Place, 16 Church Street, Cromer NR27 9ES
mcody@pragermetis.com
The object of the charity is to benefit charities and for diverse good causes. The trust carries out these objects by supporting registered charities working in many different fields including medical research, disability and handicap, the elderly, children and young people, the disadvantaged, and the welfare of ex-servicemen
---
Date for applications is 3rd July 2022.
Following a review of it grants making, the Hilden Charitable Fund has launched two new funding programmes that are now open for applications. Grants of between £5,000 and £7,000 are available to charities and community interest companies for projects that support the needs and integration of Asylum Seekers and Refugees as well as projects that help prisoners (especially women) cope and/or maintain family bonds and to be better able to resettle positively when released. The Fund also welcomes applications for post-release projects which support positive resettlement and a reduction in the likelihood of reoffending. Decisions are usually made within 10 – 12 weeks.
---
The Open University Scholarship Grants for Displaced People (UK)
The deadline for applications is midnight on the 22nd July 2022.
The Open University (OU) has launched a new fund to support people displaced by conflict or crisis. The Open Futures Sanctuary Scholarship programme will provide the opportunity for new, UK-resident students who have been displaced from their homeland or place of residence for political, economic, ethnic, environmental, or human rights pressures, to study for free. This might include refugees, forced migrants, and those fleeing armed conflict. The fund will make twelve scholarships available each year for the next three years, awarding a full fee waiver amounting to £20,000 per student. A further fifty fully funded places will be offered on OU Access Modules starting in Autumn 2022 to help applicants develop the skills and confidence to progress into higher education.
---
Next deadline is 20th July 2022
The Trust has five funding categories are Arts & Heritage, Education, Environment, Health, and Social or Economic Disadvantage
Applications will not be considered from individuals, Charities registered outside the UK or Charities that do not have one year of accounts behind them. Neither do they accept applications from Community Interest Companies or other company structures of a not-for-profit nature
You must have an annual turnover of over £50,000 (defined as 100% of charitable income plus proceeds from any trading income).
Applications must be for charitable purposes that fall into one of the five core categories below; applications for purposes outside these categories are only permitted at the direct invitation of a Trustee:
Arts and Heritage
Education
Environment
Health
Social or Economic Disadvantage – Children/homelessness
---
This programme is designed to support excellent local organisations and projects that work with:
Disabled children and young people
Children and young people with life-limiting conditions and their families
It provides grants of up to £10,000, although many grants are smaller than this. They aim to give a response within 6 weeks
---
Community Ownership Fund Round 3 to Open to Applications (UK)
Successful organisations will be invited to submit a full application by 12pm on the 19th August 2022.
The UK government has announced that Round 3 of the £150 million Community Ownership Fund is to open for expressions of interest . The fund is part of the government's strategy to build back better from the pandemic and to foster a sense of community, and will make grants available to help communities across the UK take ownership of local facilities, community assets and amenities such as at-risk local pubs, theatres, post offices, sports grounds, parks and corner shops, etc. In the first bidding round matched capital grants of up to £250,000 were available for projects
---
***Coming Soon***
RideLondon brings £1m of new funding to Essex to get people active
RideLondon arrived in Essex for the first time at and with it brought £1 million of new funding to inspire activity across the county.
The £1 million funding comes from The London Marathon Charitable Trust, and has been made possible thanks to RideLondon's partnership with Essex County Council, which means Essex is now one of The Trust's core funding areas.
The Trust is the parent charity of London Marathon Events (LME), which is the organiser of RideLondon. All surplus from the events LME organises is gifted to The Trust, which then makes grants to projects that inspire activity.
The Trust's funding will support organisations and projects across Essex. Plans for the funding include promoting active travel (making journeys by walking or cycling) in schools and communities, including areas along the RideLondon-Essex event route; expanding the Essex Pedal Power programme, making cycling more accessible for everyone; and supporting a new county-wide open grants programme for projects that will help residents lead active and healthy lives.
Active Essex and The Active Essex Foundation will deliver the grants programme, with further news on the grant application and criteria to come in late June via the Active Essex website and social media.
---
Rosmarinus Charitable Trust
The Old Vicarage, The Street, Braughing, Ware SG11 2QT
rosmarinustrust@outlook.com
Charitable purposes at the trustees' discretion with a giving preference of  Human health and welfare
Average grant between £300-£1000
---
The Aqueduct Charitable Trust
1st Floor, Trinity Quay 1, Avon Street, Bristol BS2 0PT
General charitable purposes with a giving preference to  general, human health and welfare
Average grant donation between £3000-£10,000.
---
The Shoosmiths Foundation Grants
Deadline 5pm Friday 24 June 2022
£25,000 to £50,000 grants are available for UK registered charities undertaking work in the UK.
Funding is at the discretion of the Shoosmiths Foundation Grants Committee.
The Foundation builds on Shoosmiths' existing community investment programme which continues to support local charity partners through staff fundraising and firm donations, staff volunteering and provision of legal advice pro bono.
UK registered charities may apply.
The Shoosmiths Foundation offers grants in the following categories to:
Advance social mobility in the legal sector, and across the UK, in line with the Shoosmiths social mobility action plan. Particular focus on charitable organisations which share our belief that 'talent can come from anywhere', and which align their interventions with local socio-economic analysis and need
Advance a carbon net zero UK
Advance access to justice in the UK.
N.B. Applications for this round must relate to the social mobility aim.
Please refer to the Shoosmiths Community Investment Policy for exclusions.
Funding is not available for individuals.
Applications are restricted to one application per charity.
Applications must relate to a specific project.
Applications are not permitted for unrestricted funding requests.
---
National Lottery Bringing People Together Fund 
Applications can be made at any time
Grants of up to £1,000,000 are available for community-led projects that brings communities across the UK together.
The funding will support projects run by charities, voluntary and community organisations, CICs, CIOs and statutory bodies that build stronger connections across communities, and improve the infrastructure and conditions that are needed to strengthen these connections
The funding, which is made available through the National Lottery Community Fund's Bringing People Together programme, will enable organisations to deliver collaborative projects across at least two countries in the UK that focus on equality, diversity and inclusion, particularly amongst people of colour, disabled people, LGBTQ+ people, and asylum or refugee seekers.
The National Lottery Community Fund expects that most of the funding will go to projects that request between £200,000 and £500,000. There will be a smaller number of awards for projects above £500,000.
---
The deadline for stage 1 applications is the 19th September 2022. Applicants successful at this stage will be invited to submit a stage 2 application.
Grants of up to £5,000 are available to registered charities to support projects that equip people (18 or older in order) from disadvantaged groups with critical life skills necessary for employment.
Priority will be given to projects that target people experiencing multiple deprivation or other groups facing major hurdles to employment, especially; women, people with physical, mental, or learning disabilities, refugees and asylum seekers.
To be eligible the applicants must:
Be a UK charity that has been registered with the Charity Commission for at least 3 years
Be a project or running costs for a charity that equips people (aged 18 and over) with the skills ready for employment
Have an annual turnover of less than £500,000
---
Applications are reviewed on a quarterly basis.
Closing date for applications this quarter: 10th August 2022.
The Screwfix Foundation has re-opened for applications from charities and not for profit organisations for projects that will fix, repair, maintain and improve the properties and community facilities of those in need by reason of financial hardship, sickness, disability, distress or other disadvantage throughout the UK.
Grants of up to £5,000 are available for all kinds of projects, from repairing buildings and improving facilities in deprived areas, to decorating the homes of people living with sickness and disabilities.
---
Grants For Older People | Friends of the Elderly (fote.org.uk)
You can apply for a grant with us if you meet the following criteria:
You are of state retirement age.
You live in England or Wales.
You are managing on a low income with savings of less than £4,000.
You are not living in a residential care home
---
Giffgaff Emergency Fund in partnership with the Neighbourly Foundation
Grants of up to £1,000.
Mobile network provider giffgaff, in partnership with the Neighbourly Foundation, has launched a new fund aimed at helping to tackle the rising cost of living in communities across the UK.
Money raised through donations and recycled mobile phones, will be awarded to community causes, with Neighbourly helping to identify the types of causes most impacted, and customers also asked to vote for causes they would like to see receive support.
---
Closing date for applications: 12th July 2022
Aviva has launched the next round of its Community Fund. Aviva has teamed up with the fundraising platform Crowdfunder to offer funding of up to £50,000 to small charities, schools and community interest groups in the UK with innovative ideas that benefit their community. Every three months from January 2020 onwards, £250,000 will be split equally among Aviva's UK employees to donate to the projects that matter to them most.
Aviva wants to support projects that boost the resilience of communities in the face of uncertainty and will be supporting projects in two key areas:
Climate Action: Promoting healthy, thriving communities by preventing, preparing for and protecting against the impacts of climate change.
Financial Wellbeing: Helping people to take control of their wellbeing by giving them the tools to be more financially resilient and independent.
To take part the project must also be raising funds to develop a new approach, product or technology, pilot a new scheme, implement a new initiative, or expand existing services to a new area or beneficiary group. All beneficiaries must be in the UK.
Once applications have been submitted, applicants will need to create a fundraising page on Crowdfunder that Aviva employees can browse and donate funds to. Applicants can also showcase their projects to raise additional public donations.
---
Jean Sainsbury Animal Welfare Trust
 Deadline: 1st September 2022
Organisations involved with the conservation of wildlife, the rescue, rehabilitation and (where possible) release of animals are also eligible to apply. The funding supports general running costs or capital purchases.
The Trust encourages repeat applications from charities when further financial support might be given if funds allow.
In the past the maximum grant awarded has been £35,000
---
Application for funding is via a short and simple application form
The Essex Cycle Grant is provided by Active Essex and Essex County Council to support organisations throughout the county engage with more people to get them cycling. This can range from those needing support learning to ride or accessing a bike, to those who're more confident wanting to explore more of Essex on two wheels. We want to increase local, inclusive cycling opportunities and target those who aren't regular cyclists, or are new to cycling, to regularly take part. The money can be used to start up new activities or increasing the numbers attending existing activities.
The Essex Cycle grant aims to fund long term sustainable projects that require none or very little funding from the Essex Cycle Grant after a period of 1-5 years (dependent on the scale of the project), to enable them to be self-sufficient in the long-term. The Essex Cycle grant can fund 100% of project costs in the first year (within maximum grant fund budget set). We may offer continuation grants in future years if your project is successful and requires additional funding to continue. This will be at reduction of 25% of your total project costs each year.
There is no limit on how much you can apply for, although we expect the average award to be £3,000 so the grant can reach as many organisations and people as possible. The grant is for organisations who are willing and able to take immediate action to reach people who can benefit from cycling, particularly those who have become less physically active since the start of the pandemic in March 2020. Applications that are focused on the key funding priorities are more likely to receive an award.
We can fund any organisation that can offer appropriate cycling support and activities for people who are now less active due to the pandemic. We can fund a wide range of costs including instructors, premises, equipment, marketing and promotion.
If you would like to discuss a project idea with one of the Active Essex team please don't hesitate to get in touch with you locality hub team or contact Juliette.raison@activeessex.org
---
£10 Million Fund for Black-led Youth Social Action (UK)
Deadline  20th June 2022.
BBC Children in Need, working in partnership with BBC Radio 1Xtra, have launched a £10 million programme to empower Black children and young people through youth social action.
The 'We Move: Youth Social Action Fund' is open to not-for-profit organisations across the UK currently working with disadvantaged children and young people, at least 75% of whom self-identify as Black, to empower them to use their voice to tackle subjects that matter to them.
This could include activities such as influencing, fundraising and volunteering.
The programme will provide £1 million per year for 10 years.
Grants of up to £15,000 for unregistered organisations and up to £50,000 for registered organisations will be available for projects lasting up to 18 months.
---
The Stop Loan Sharks Community Fund
Deadline: midnight on the 30th June 2022
Local residents, charities, community and voluntary groups, schools and statutory agencies can apply for grants of up to £5,000 for activities that highlight the dangers of Loan Sharks and have a positive impact on their communities. The Illegal Money Lending Team encourages bids from multiple organisations working together who can each bid for £5000 to put towards a collective project.
The Stop Loan Sharks Community Fund is made available from money seized from convicted loan sharks by the England Illegal Money Lending Team (IMLT).
Organisations will need to demonstrate the positive impact their project would have on their community, and how their project contributes to delivering the IMLT's priorities which include:
• Contributes to raising awareness of the dangers of using loan sharks
• Prevents crime and disorder and publicises the Stop Loan Sharks message
• Promotes the work of the Illegal Money Lending Team (IMLT) in communities
• Encourages reporting of loan sharks
---
National Allotment Gardens Trust
Next Deadline 1st July 2022. Applications are assessed by the Board of Trustees on a quarterly basis.
Grants of between £250 and £2,000 are available to registered Allotment Associations and committees across the UK for the improvement and development of facilities on registered and permitted sites.
The funding is being made available by the National Allotment Gardens Trust which aims to advance and improve the Allotments/Gardens movement through education, training, workshops and support. Non-statutory sites may also be granted funding if a long-term lease is in place.
---
Football Foundation Non-League & Women's Football Club Funding
Deadline: end of next season
Non-League and Women's League Football Clubs in England can apply for a share of £16 million in funding to make improvements to their stadiums.
The funding, which can be obtained up to the end of next season, is being made available through the Premier League Stadium Fund to enable clubs that play in the National League System (Step 1-6) and the Women's Football Pyramid (Tier 1-4) to improve and develop their grounds.
This is the latest financial commitment from the Premier League to lower-league, non-league and women's clubs.
This could include new covered seating and ancillary facilities, LED floodlights, new or refurbished changing rooms, pitch-maintenance equipment, and boundary fencing to help make stadiums more safe and secure.
---
Volant Charitable Trust
Discretionary amount available
Application deadline: 31/07/2022
The Volant Charitable Trust was set up by J K Rowling in 2000 to administer grants to registered charities across the UK. In 2016 the Trust narrowed its focus to charitable organisations operating in and for the benefit of those living in Scotland. However, the COVID-19 response fund covers the UK and international, providing that the charity applying demonstrates a strong focus on alleviating social deprivation and helping vulnerable groups who have been particularly impacted by the pandemic The COVID-19 Response Fund aims to help charities in the UK (and abroad) to alleviate social deprivation, helping vulnerable people affected by the coronavirus pandemic.
Funding is at the discretion of the Trustees.
Match funding is not a specified requirement.
Registered charities, community interest companies, community organisations and social enterprises based and working in the UK (or abroad) may apply.
The organisation must demonstrate how it is directly involved with the alleviation of social deprivation and how it will support vulnerable groups affected by the coronavirus pandemic.
To be eligible, applicants must:
Be constituted (have a governing document).
Have a bank account in the name of the group with at least two unrelated signatories.
Have at least three unrelated members on their management committee.
Have committee meetings with a quorum of at least three unrelated members present.
Be at least two unrelated cheque signatories.
The following are not eligible for funding:
Individuals.
Non-constituted groups.
General fundraising appeals or activities.
Contributions to major capital projects.
Groups who will then distribute the funds as grants or bursaries.
The repayment of loans or payment of debts.
Retrospective funding (ie costs already incurred/activities already taken place).
Trips abroad.
Purchase of second hand vehicles.
The advancement of religion or politics.
Activities that are the responsibility of statutory authorities.
The activity must be specifically related to the COVID-19 pandemic and can be for project and administrative costs, as the Trust does not usually fund capital expenditure. However, applications for medical equipment and the production or distribution of PPE may be considered.
Guidelines and an online request form for an application pack can be found on the Volant Charitable Trust website.
---
Next Round opening summer 2022
Grants of up to £750 for new kit will be available for grassroots sports clubs supporting children under 18 across the UK.
---
Opening for applications Summer 2022
Grants are available to local not-for-profit groups for events and activities which commemorate those whose lives have been lost during the COVID-19 pandemic in the UK.
'Majonzi' means grief or deep sorrow in Swahili.
The fund was created by Ubele Initiative in Partnership with Patrick Vernon OBE.
Funding is intended to provide bereavement and grief support to members of the Black, Asian and Minority Ethnic (BAME) community affected by loss due to COVID-19.
Grants of £500 are available.
Who can apply:
Households that have lost loved ones to COVID-19 and would like to organise a commemorative event.
BAME Community groups and organisations (including faith groups) to organise a memorial service.
Social entrepreneurs or artists looking to organise an event or commission a piece of art for a community.
Funding can be used to cover memorial services (including events or artwork) and/or further fundraising activities.
---