Mental Health First Aid Training for voluntary and community organisations – November 8th and 15th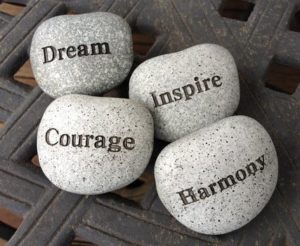 Basildon CVS is organising a 2 day accredited Mental Health First Aid training course in partnership with InterAct for only voluntary and community organisations in Basildon.
What is Mental Health First Aid?
Mental Health First Aid (MHFA) is an internationally recognised and accredited training course. The course is interactive and will provide you the knowledge, skills and understanding that will help you and others experiencing a mental health problem.
Over the two day course you will learn about, discuss and take part in group and individual activities covering common mental health problems, the 5 steps of mental health first aid, depression, suicide, anxiety disorders, panic attacks and psychotic disorders.
You will learn how to:
recognise symptoms of mental health problems
provide initial help and support someone to cope with a crisis situation
help prevent someone from hurting themselves and others
help prevent a mental health problem getting worse
guide a person towards appropriate professional help
 Learning Outcomes:
Knowledge of the signs and symptoms of depression, anxiety and psychosis.
Knowledge and confidence to support people experiencing mental health problems to seek the right help.
Knowledge and confidence to help someone who is feeling suicidal.
The importance of understanding your own self care
 Who can attend an MHFA course?
The course is open only to voluntary, community organisations and other not-for-profit organisations such as charities, social enterprises and community interest companies.
Everyone can benefit from MHFA training; parents, carers, volunteers and adults (19+). It is particularly beneficial for anyone who has regular contact with the public.
Please note that you will be required to contribute £30 towards your individual training manuals and workbook. A maximum of two places may be offered to organisations depending on availability.
The CVS can arrange training for interested parties from other sectors (private and statutory sector) as this training is subsidised for the community voluntary sector. For further details, contact Catherine@bbwcvs.org.uk
Dates: November 8th & 15th
Time: 09:30 –  16:30
Venue: The George Hurd Centre, Audley Way, SS14 2FL  . Please note – there is no parking at the Centre. For parking near the Centre   
http://www.basildon.gov.uk/article/5872/Town-Centre-Car-Parks
To book, please email: admin@bbwcvs.org.uk
For FAQs: MHFA – FAQs
Additional MHFA courses will be offered on the 2019 dates below:  
January 15th & 22nd 
March 5th & 12th
April 23rd & 30th