BBWCVS Forum – 26th March 2019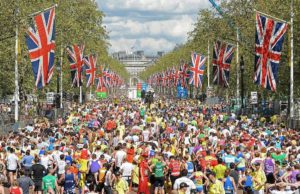 When: Tuesday 26TH March
Where: The George Hurd Centre| Audley Way | SS14 2FL
Time: 9:30am – 12:30pm.  Tea, coffee & breakfast pastries available 9:30 – 10:00.
AGENDA
Arrival/Registration – Tea/Coffee 9:30-10.00
Welcomes and Apologies Chairs Introduction 10:00-10.05
The Essex Local Delivery Pilot (LDP) – An introduction Gurnam/Juliette 10.05–11:00
The LDP is a once in a generation opportunity to make a difference for the people of Essex. It's about tackling the inequalities which prevent 391,600 people in Essex from enjoying the physical, social and mental health benefits of an active lifestyle. Plans include:
Getting local passionate people involved, who want to create activities in their areas
Easy access small grants and support for community projects
Investing in successful voluntary groups and charities to scale up their activities
Training people in voluntary as well as paid roles, creating thousands of new volunteers, leaders and coaches
Brightening up buildings, streets and parks to make them attractive places to be active.
4.Community Update – Tell us your story 2 mins per participant 11.00-11.15/20
5. CVS/Volunteer Centre Update including Basildon@70; Breakthrough Basildon Commission Report; Depression Screening; Employment Training Support Grants
6. Making Every Contact Count (MECC) An overview – PROVIDE 11.30-12.00 – Provisional
7. Dates of next forum(s)/Other any business
Please register at: https://bit.ly/2T2SJPH
*There is only limited disabled parking available at the George Hurd Centre. For alternative parking near the Centre, please see link below.
http://www.basildon.gov.uk/article/5872/Town-Centre-Car-Parks